For men, a beard is a part of their aesthetic appearance on their face. A beard is like an accessory for men's faces. However, in some cases, men may not be able to achieve the beard they desire. Thinning, bald spots, or scars can occur in beards due to illnesses, genetic factors, or accidents. These factors can cause serious problems, such as men not being able to use their cherished beards. Especially among young people, they may not even be able to apply the trendy "dirty beard" style due to these problems.
Normally, having a beard with bald spots or thinning does not cause any health problems for men. The only effect is aesthetic. This can become a psychological problem for men. It can lead to problems such as not feeling good about themselves and becoming socially isolated. Nowadays, aesthetic procedures have found a solution to this problem. Through beard transplantation, men's beard problems can be easily solved.
Beard transplantation is usually performed by transplanting hair follicles taken from another part of the body to the beard area. Even in people who are completely bald, successful beard transplantation can be performed. This procedure can create a dense and natural-looking beard. Local anesthesia is used during the procedure, so people can undergo beard transplantation without feeling any pain. The FUE technique is used during beard transplantation. Hair follicles are taken from areas that do not have the characteristic of falling out in the beard area and then transplanted.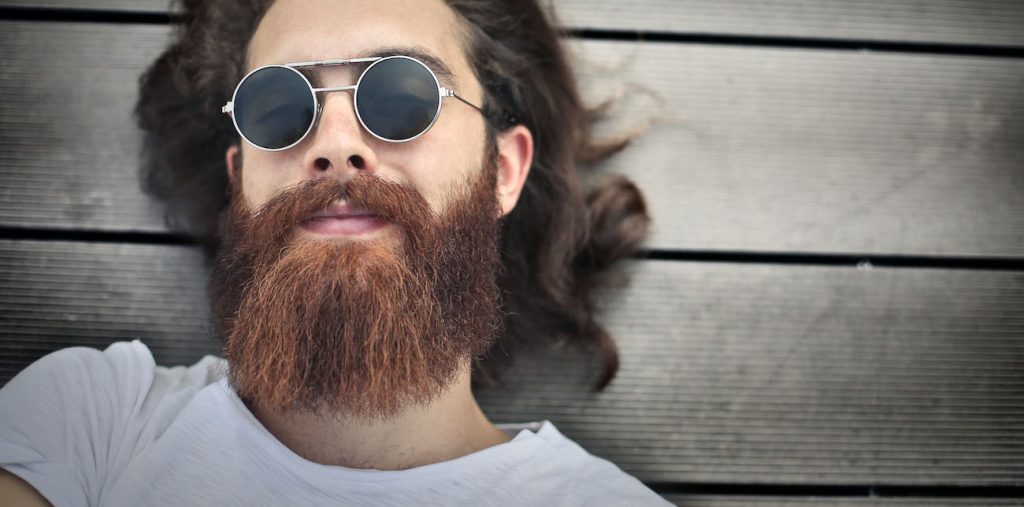 During beard transplantation, hair follicles should be taken from the beard area as much as possible, especially from the neck area, in order to have the same hair structure and achieve a more natural look. In addition, hair follicles can also be taken from the nape of the neck, but this is a secondary option. When transplanting hair follicles, they should be implanted at the same angle as the person's existing hair for a natural appearance. Since cutting tools are not used, there will be no indentations at the base of the hair follicles, making them appear more natural.
Single hair follicles should be used during beard transplantation. If the hairs are taken from the nape of the neck, the roots should be separated into single follicles. This is because there are always single hair follicles in the beard area. After the hair follicles are removed, they should be transplanted to the beard area without delay. If live hair follicles are left waiting, they will lose their function due to lack of oxygen. It should be remembered that such applications require special experience and knowledge, and therefore, assistance from an expert doctor should be sought for beard transplantation.
Beard transplantation can also be performed on individuals with scars, burn scars, or beard hair loss in the beard area. However, a more detailed evaluation should be made for such individuals and a doctor specialized in this field should be consulted.
After beard transplantation, shedding occurs within 15 days. However, this is just the process of the hair breaking and falling out. Hair follicles are not damaged during this process. Beard growth begins in about 4-8 months, and individuals will achieve a very natural-looking beard. The beard area should not be washed immediately after the procedure, and materials such as cologne or perfume should not be used in this area for a while. In addition, the beard should not be trimmed during the healing process. Since the transplanted hair follicles are active, they will begin to grow later. After the healing process is complete, individuals can begin shaving with the approval of the doctor.
Shaping the Beard Area with Beard Transplantation
Beard transplantation, which is widely preferred nowadays, is not only used for transplanting new roots in place of the fallen beards. In recent years, those who are tired of constantly shaping their beards and spending time to fix the messy beard appearance can also apply for beard transplantation. Shaping the beard area has become a practical method with beard transplantation. In this method, the constantly cut hair roots that cause a messy appearance are taken and transferred to the sparse area. If there is no sparse area, the hair roots that cause the messy appearance are taken only for cleaning purposes. This way, there is no need to constantly cut the hair that always looks messy.
Is there any other way to thicken the beard?
Patients usually search for the answer to this question before deciding on beard transplantation; is there no other way to thicken the beard? If the reason for the sparse appearance in the beard is hormonal, then thickening in the beard can be achieved by testosterone hormone supplementation. However, if there is beard loss due to baldness, scar, or burn marks, and no beard has grown in this area for about 7 months, then beard transplantation is the only solution. There are products on the market that claim to grow beards. However, it is impossible to create a new hair follicle in an area where hair follicle loss has occurred. Existing products can thicken the beard, but we can say that it is impossible to create a new hair follicle.
Achieving a Neat Goatee Look with Beard Transplantation
In recent times, those who accompany their hair with a goatee are not just men who have experienced beard loss due to various reasons or those with baldness problems. They can also pursue a permanent solution instead of spending time every morning to straighten their goatee. This is where the goatee shaping with beard transplantation comes into play. By removing the messy hair roots in the goatee area, they are transplanted to the sparse areas where needed. This way, not only is there no need for extra effort to straighten the goatee, but also a more neat goatee look is achieved. Removing the hair roots that spread towards the cheeks with this technique also provides a cleaner facial appearance.
Look Results
Beard Transplant Results
Beard Transplant Cost